I quite often tell people one of the most useful pieces of tech I have purchased recently is my iPad. When I first received it I knew it would be useful, but I had no idea just how useful. Being a photographer, my first thoughts are how can I use this in conjunction with my photo work. This is no easy task as mobile devices were primarily designed to work with photos from their built in cameras. Getting images from a DSLR into these devices is not particulary easy or intuitive. Which brings us to the subject at hand.
A quick trip to the App Store, or Google Play you will find a ton of photo related apps. As far as photo editors, most are minimal to to just plain awful. Most new ones seem to focus on hokey filters that make your photos look like those in a shoe box on the closet shelf. You know, the ones you never look at because they look so bad. There are a few quality photo editing apps out there, but the one we are concerned with here is from the big daddy of photo editing software.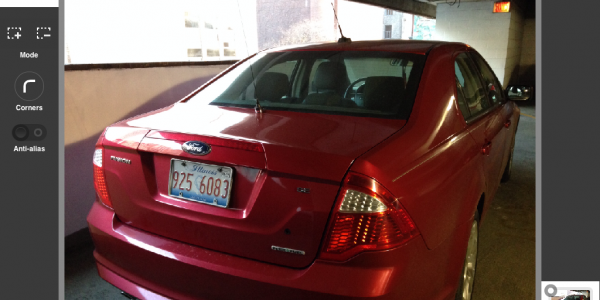 When I first came across Adobe Photoshop Touch, the first thing that stood out was the price $9.99. As apps go this is kind of expensive. As Adobe goes, this is kind of cheap. Well I took the plunge anyway and downloaded it. It has only been recently that I have had a chance to really delve into it's capabilities. When you first launch the app your first reaction is "huh". The main interface (image 1) is like nothing you have ever seen in an image editor, least of all from any Adobe product. With the usual lack of documentation, it is up to you to click, poke, drag, and whatever else it takes to learn your way around it. The Adobe web site does have some tutorial videos that will give you an idea of the apps full power. Besides the menus and tools covered below, there is full layers support, and some new and clever selection tools designed specifically for touch screen devices. The 3D layer view which shows exactly how you layers are positioned in your document is very cool.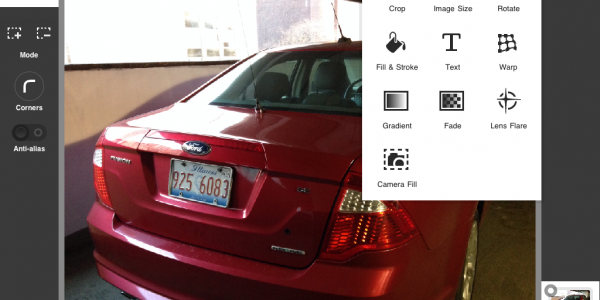 Once you get use to the menus being just icons, and unfamiliar ones at that, you will be as surprised as I was just how much real editing power is built into this app. I am one of Adobe's biggest fans, and biggest critics, but I have to give it to them on this one. This is the only really serious image editor I could find for mobile devices.
What would normally be your Tools pallet can be found in the menu represented by the & symbol (image 2). Selection, Fill, Text, Gradient and a few others can be found there. My first issue was finding the tools I normally use when editing images. The icon that looks like two sliders (image 3) is where most of your key adjustment tools are found. All of the important tools are there. Levels, Hue & Saturation, Black & White, and most surprisingly Curves.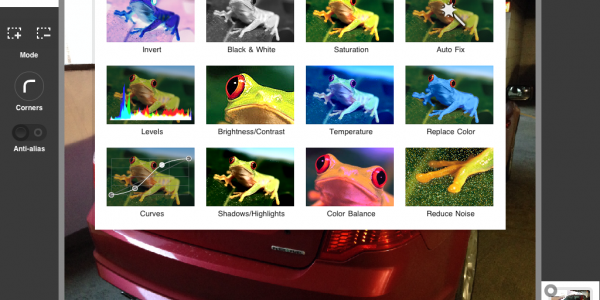 The FX menu (image 4) is in four sections, and contains the usual suspects. The sections are, Basic, Stylize, Artistic, and Photo effects. Oddly enough the Sharpening tool is in the basic section of the FX menu. To me it would seem more at home in the adjustment menu.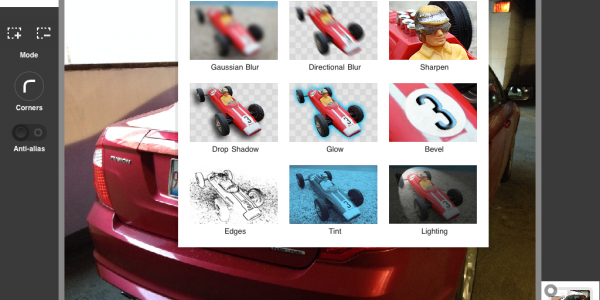 I have only one serious gripe about the app, but for me it's a big one. The Crop tool is pretty strait forward as it goes. Most people crop images by just dragging until they have the selection they want. For me I crop to a specific size for images posted to online sources. while you can enter a set size into the crop tools dialogue box, when you drag the corners to make crop fit your selection the dimensions increase. Thereby negating your entry in the dialogue box. Trying to enter the dimensions into the image size dialogue only distorts the image. As my primary use for the app will be online posting while on the road this is a considerable problem.
Overall this is a remarkable app, with just about every tool you will need for serious image editing on the go. Once you become comfortable with the interface, your only real problem will be getting images into it or your mobile device. You can take photos from within the app using your devices camera, but most other work arounds will require an investment.
Photoshop Touch is available for IOS and Android tablets and phones. The more frugal among you might have a problem with having to pay twice to have it on both devices. The tablet version is $9.99, while the phone version is $4.99. They are not interchangeable, you have buy it separate for each device.