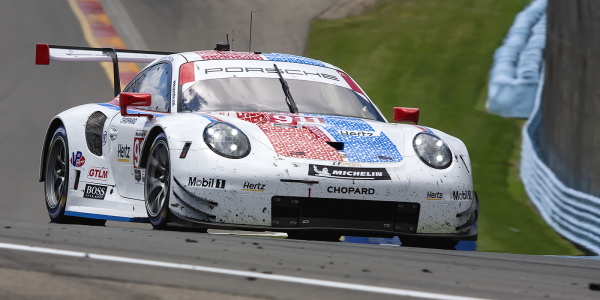 While the flat six of the Porsche made a very distinctive sound, I think the first thing I noticed about them was what sounded like a small explosion when it shifted gears. However it is a sound we will now only hear in the GT3 class.Porsches decision to pull out of IMSA's GTLM class further reduces a field that was suffering from the loss of Ford at the end of 2019. I'm assuming that they will continue their GT3, and Porsche cup series participation.
We are left to imagine what could have been if…
– Ford had extended their contract for one more year
– Ferrari would decide to spend a dollar and field a team
– Porsche had remained
– All with the new Corvette coming on line
As far as I know this does not effect the GTE series, or other overseas racing. We have seen it before, and will see it again. Teams come and go as priorities shift. We can only hope this drought won't last long.
In the past other teams besides the factory entries have carried the Porsche banner in IMSA's top GT tier. So we honer them as well.