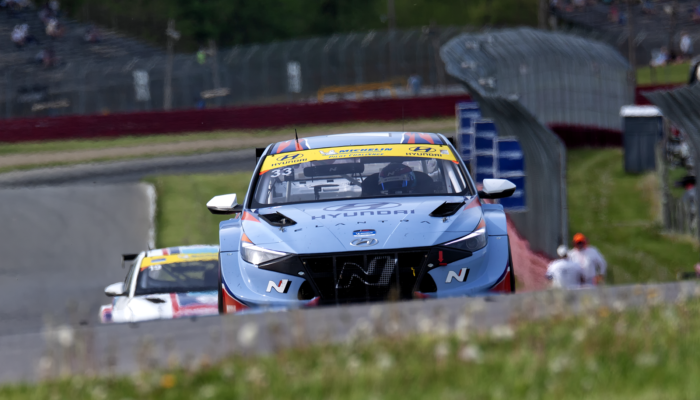 One never knows until it happens to them how they will react to adversity. Without going into the psychology of it, the responses can vary widely from those who give up immediately, and just shut down and decide it's all over for them, to those who try to overcome it and then give up feeling it is too hard. Then there are those who from the start are planning how they will overcome or beat the obstacle put before them.
From 2005 on Robert Wickens career was on a steady upward trajectory. From Formula BMW, through various European formula series, and DTM before eventually ending up as a test driver for Schmidt Peterson racing. His big IndyCar break came when he had to drive the number 7 car in practice for the Kohler Indy Grand Prix at Road America. Driver Mikhail Aleshin, after competing in the 24 Hours of Le Mans, was not able to get back into the U.S. in time to start the race weekend due to visa issues. It was announced later in 2017 that Robert would be joining the team full time for the 2018 season.
I won't go into the details of Robert Wicken's 2018 Pocono accident as this is widely known, and not the focus of the story. What astonished me most is the extent of his injuries. This is what makes his come back all the more amazing. In spite of this, shortly after awakening in the hospital, he told the world he would race again, and win.
Through much painful work (which he kept everyone updated on), he managed to get strong enough to test drive Michael Johnson's Hyundai Veloster with hand controls at the Mid Ohio Race Course. Johnson was another paralyzed driver who drove for Bryan Herta Autosport and had given them a podium finish with co driver Stephen Simpson.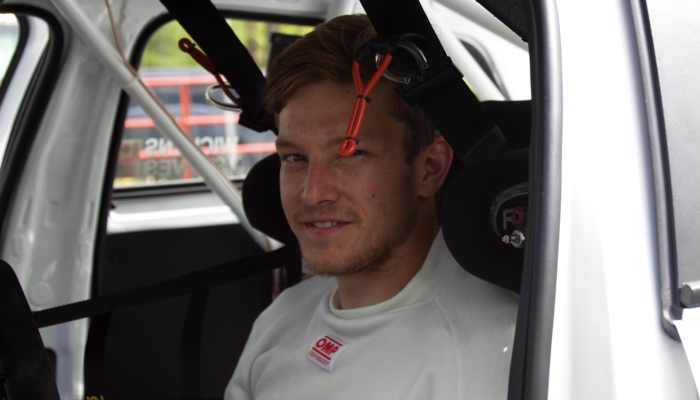 It has now been three years of hard work recovering from the 2018 accident that left him paralyzed, and as he told us then he would race again, and win. In his first race back, driving a Hyundai Elantra for Bryan Herta Autosport, he and his fellow Canadian driver Mark Wilkins scored a podium finish in the Michelin Pilot series at Daytona. But if he has taught us anything, it is that just being on the podium is ok, but it is not a win. With the amount of determination he showed just to get back racing, you knew it was only a matter of time before he would win outright. Saturday June 25th 2022 Robert fulfilled his dream of being a winning driver once again finishing first in the TCR class with Mark Wilkins. He followed that up with a win at Mid Ohio, this time with Gabby Chaves as his co driver.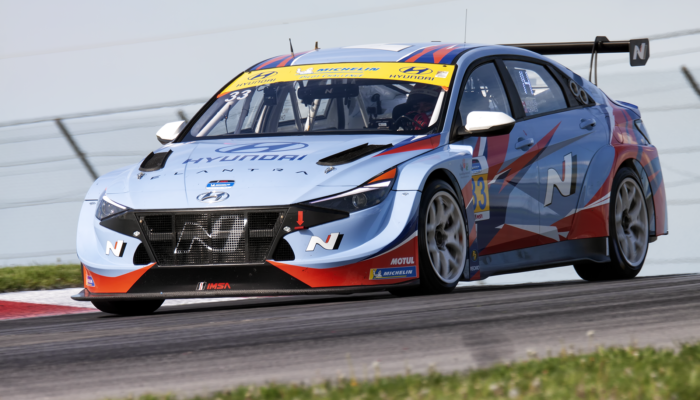 There is no way of saying how far Wickens will go from here, but the level of determination and perseverance exhibited by this one man is nothing short of inspirational. How many of us can say we could do the same? How many of us would even try? Who knows – I can't even answer that question myself. What I do know, just from a brief talk on the false grid at Mid Ohio, is he expects to win every time he climbs into a car. When I asked him how he felt about the race that day, without any hesitation he said "we will win, that's what I'm here for". There was a confident matter of fact look in his eyes when he said it that told you he truly believed it. Oh, and yes, he did win that day.
Joel Love
Rob Edgcumbe