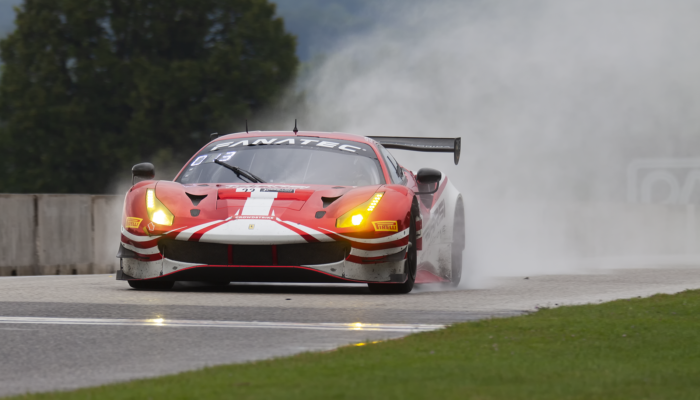 When shooting motorsports much of what you shoot can be considered tough shots, but there are those situations that require a great deal more work and patience. Those who normally shoot slower moving, or stationary objects don't appreciate the challenge of shooting really fast moving targets. You have track, lock onto, compose, and capture a subject that will only be there for a few seconds or less. Even with all of that there are other variables that make things more challenging. In this first post we will discuss one of them, rain.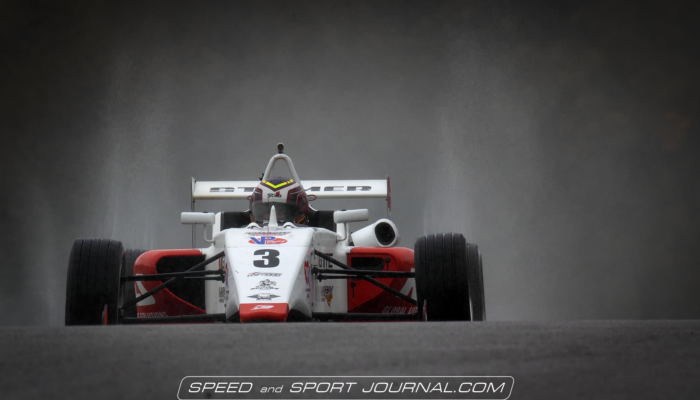 Unlike NASCAR or IndyCar on the oval tracks, sports car racing doesn't stop for rain unless it is so hard that it forms large puddles on the racing surface. Otherwise they switch to rain tires and continue. For the photographer this means putting on rain gear, covering your camera with a protective covering, and most likely standing in mud or a puddle to get the shot. While it can be very tough conditions to shoot in, the results are very rewarding.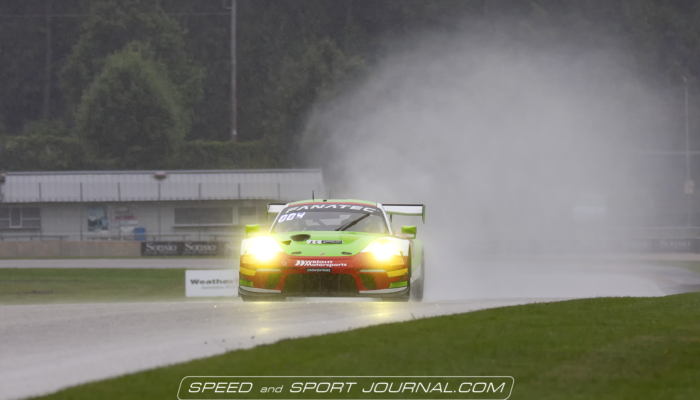 So while the fans put up umbrellas, or run for cover, you will see these intrepid individuals covered in plastic carrying large cameras headed in the other direction, into the rain to try to capture what may be some of their best shots of the year.
Joel