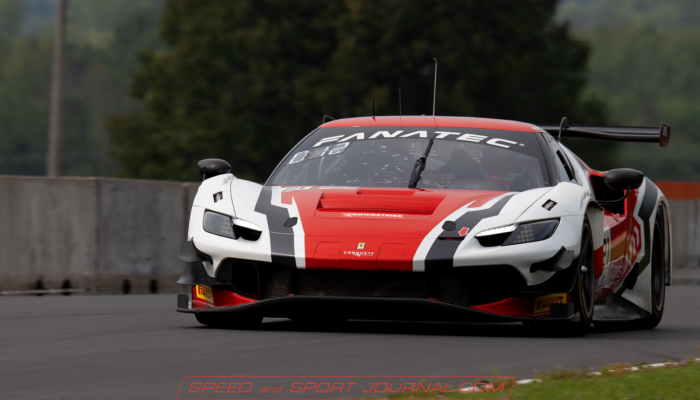 There was much fanfare at the launch of the Ferrari 296 GT3. It looked to be a worthy successor to the very successful 488 GT. However its first outings were less than stellar as they seemed to struggle to find proper race pace. All that was to changed at the 24 Hours of Nurburgring. I watched the qualifying for that race, and was amazed as the Ferrari out paced the entire field in every sector. They not only went on to win the race, they set the first sub 7 minute lap with a 6″58.7 lap time.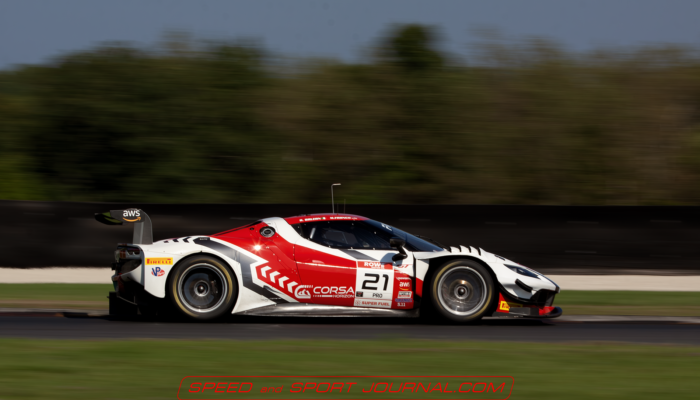 Meanwhile in the U.S. racing series, they still had not broken through with a win. That changed August 19 at Road America with a pole position start, and a race win. Manny Franco and Alessandro Balzan drove the Conquest Racing 296 GT3 masterfully in both qualifying and in the race. As a Ferrari fan it was also a good day for me. They went on to duplicate their feat the next day, and sweep the weekend.
Meanwhile in Europe, A 296 scored double podium at ESTORIL by winning first the 6 hour qualifying race, and the 12 hour main race. And it goes on from here with many series having plenty of racing left in their seasons. As more customer cars become available next year, I hope to see more of them on grids throughout various series, especially here in the U.S.,and many more podium finishes.
Joel