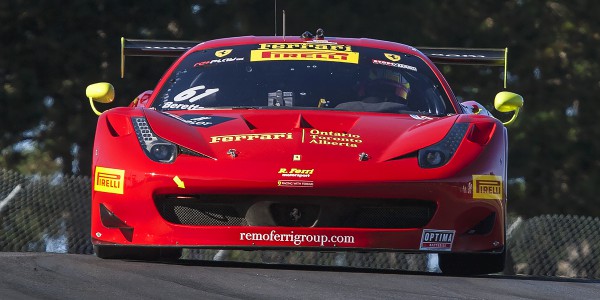 As I stood trackside at Road America this past June, I was excited. Excited to see the Pirelli World Challenge again, (2012 was the last time I saw the series) and excited because of what had transpired in the off season. Their adoption of FIA GT3 standards had brought an influx of new cars and teams. They faced a problem no other series has had for some time, too many entries. This caused them to have to restructure classes, and race day formats.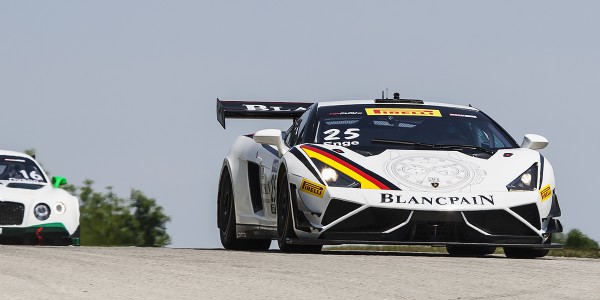 As the cars came on track for practice, and I began to realize something else. To see this variety of GT cars on track at the same time you would have to travel to Europe. No other series in the U.S. Offered anything close. As the day and subsequently the weekend went on I came to the conclusion that World Challenge had not done nearly enough to tell sports car fans just what they had to offer. The attendance should have been double what I saw.
It was in the recent past that I would read with envy the articles, and view the pictures from overseas showing the likes of Lambroghini, Bentley, and Mercedes, doing battle with Ferarri and Porsche. Now here I was looking through the camera lens at just such cars and many more.
GT racing in America is in kind of a strange phase. IMSA the primary sanctioning body for GT racing runs a split series. It's GT Le Mans, or GTLM and GT Daytona or GTD classes. The GTLM class is based on FIA GTE standards and largely consist of factory backed teams. The GTD is currently based on IMSAs own standards, and consist mainly of individual team efforts. IMSA's adoption of GT3 standards for the 2016 season shows promise, and will bring more variety to the class. For reasons known only to IMSA, the class will still be called GT Daytona.
What does this have to with World Challenge? This could put both series at odds in competition for teams and cars. While there are very stark differences between the two series, team owners now have to weigh the cost, advantages, and disadvantages of each series, to decide which best fits their future plans.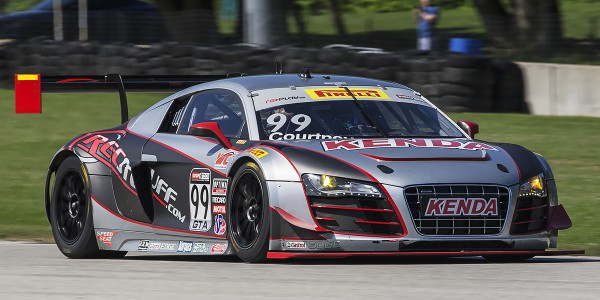 So going forward, what does Pirelli World challenge need to do to survive and grow. I can only offer my opinions based on what I have seen, and conversations with drivers and spectators.
World Challenges first advantage is it's less expensive to compete in, and they should emphasize this.
They definitely need to do more to promote this series for what it is, the best verity of GT racing in North America.
I personally believe race lengths should be longer. While it is a sprint series, 50 minutes is not a lot of time to recover if you have a bad start. If there is a caution, then it makes additional time even more critical. Depending on fuel consumption and tire wear, they should be looking at the 60 – 90 minute mark.
I have mixed feelings about standing starts. If I were able to choose I would go with a rolling start. Much less chance of starting line and first turn mishaps.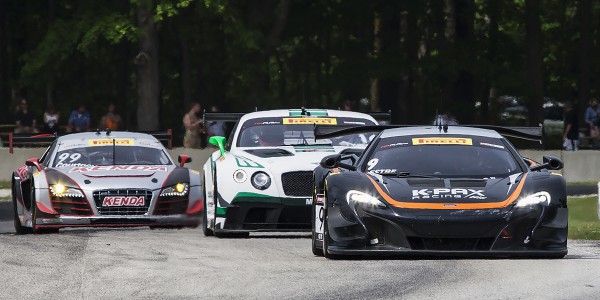 There have already been some exciting announcements of new cars and teams coming to the series in 2016, and there are likely to be a few more before the season starts. I personally have a good feeling about the upcoming season. With team owners from other series, and manufactures contemplating entering the series, things seem as though they can only get better. Now it's just a matter of letting more race fans know just what they have to offer.