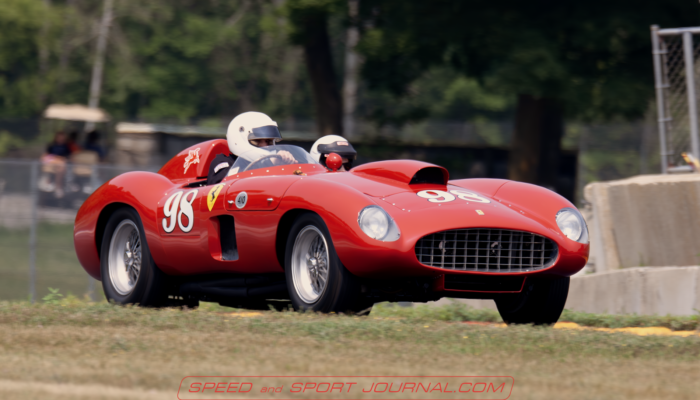 Is there such a thing as pure automotive beauty? Of course there is, that's a silly question. Though the years car companies such as Ferrari have proven this numerous times. It's easy to marvel at the beauty of todays sleek stylish cars, but it is also easy to forget, or take for granted the style and beauty of their past works of automotive art. Most peoples vision of a Ferrari is the 308GTS from the tv show Magnum PI, or the 348 Testarossa from Miami Vice.
Scuderia Ferrari was founded by Enzo Ferrari 1929, and while under the banner Alfa Romeo brought them fame and their first racing success. However by 1938 the relationship soured and Alfa absorbed all of the Ferrari assets. They also fired Enzo Ferrari and imposed a four year ban on him being able to race under his own name. Undeterred, in 1939 Ferrari went to work anyway on the Tipo 815. After the war years of 1939 – 1945 Ferrari was on track under their name with the 125 S. This year also saw them score their first success as a company with six wins. Although their fortunes have been up and down through the decades, with some of their best years coming between 1957 – 1965, they remain very competitive wherever they race today. Their new Hypercar Prototype has already already won The 24 Hours of Le Mans, and has been on the podium in most of the other races they have participated in to date
Here today we will take a glimpse at some lesser known Ferrari's. I feel very luck to have had the opportunity to shot these amazing cars recently. It is always a thrill for sports car lovers to see such beauty on track, at speed, in their element.
Joel