Some years ago while on my way to attend my first vintage race, I wasn't quite sure what to expect. I thought it might a bunch of guys with vintage cars driving slower than race speeds just showing off their cars. I figured at best I would come away with some nice shots of unique old cars. The reality however was completely different, and very surprising. Not only did they race at full speed, they did so as if the cars had just been made. Sliding, spinning, and bumping and beating on each other as if that model years class championship was on the line. I was hooked at once.
However (for me anyway) the best was yet to come. About halfway through the morning a class of of cars I did not know existed came on track. The per war class consist of cars made from the beginning of auto racing, up to about 1955.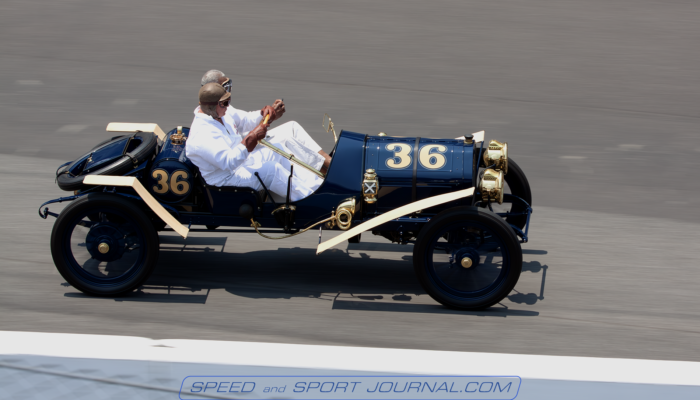 It's at this point I have to tell you a little something about myself. I have been a huge history buff since 5th grade. I spend my Sundays when I'm not on the road watching history documentaries on one of six different streaming channels I subscribe to.
So seeing these beautiful old cars, many of which I have only seen in pictures, on track in front of me was truly amazing to me. Most of the photographers I shoot vintage events with like the later model faster cars. But for me (in my head) I try to imagine what it had to be like back then to see something go that fast for the first time. You have to remember in the early part of the 20th century a fast horse could keep up with a locomotive. So if you lived in a rural area, had had not seen a train before this would have amazed you to see.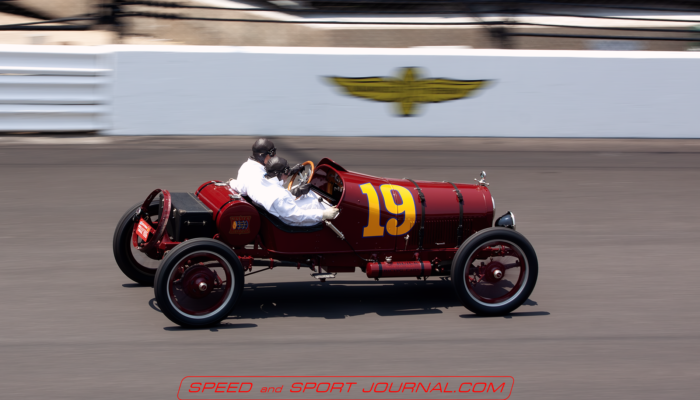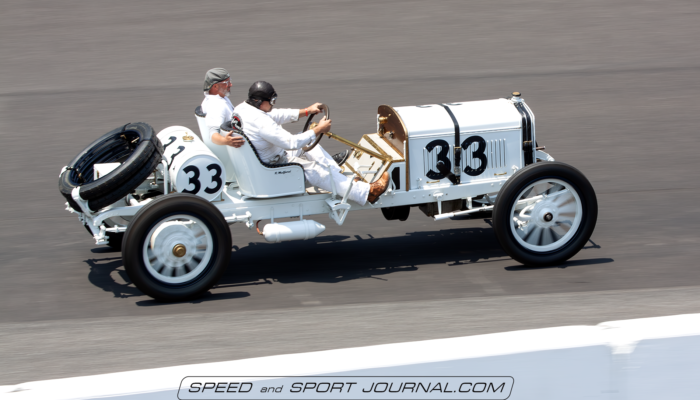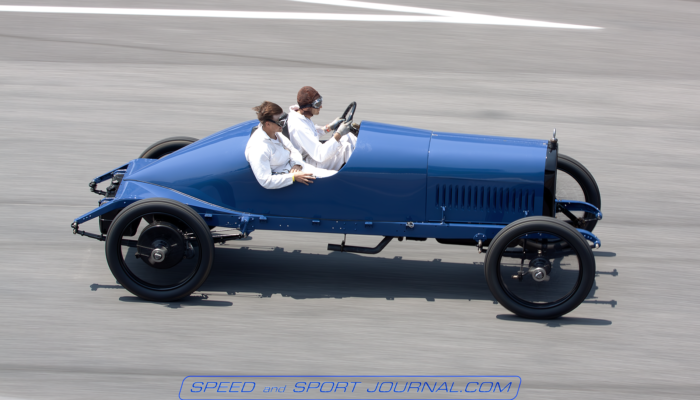 Now we fast forward to 2023. I was attending the SVRA Speed Tour event at Indianapolis Motor Speedway. I saw on the schedule that there would be a pre war class, and assumed it would mostly consist of cars I had seen in the mid west before. But you always hope you will catch a few new ones. To my surprise, it did not have any cars I had previously seen. The cars were from a group called Ragtime Racers, the majority of which consisted of cars from 1909 to 1938. For me this is the ultimate in vintage racing. Cars from the very inception of auto racing. One offs, limited editions, and modified early production cars. Most hand made, with the limited number of tools available for automobile production. Many of which were modified or repurposed tools from other disciplines.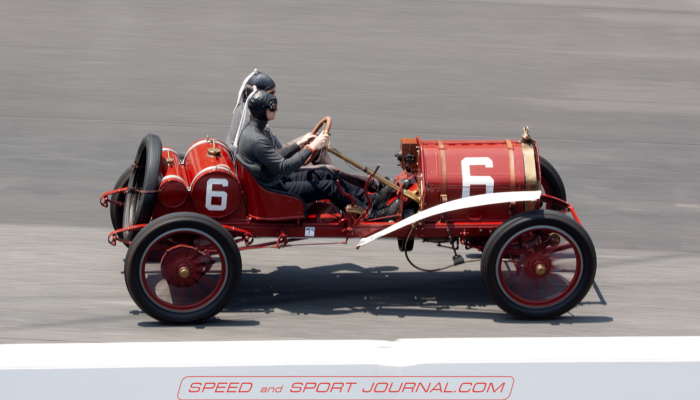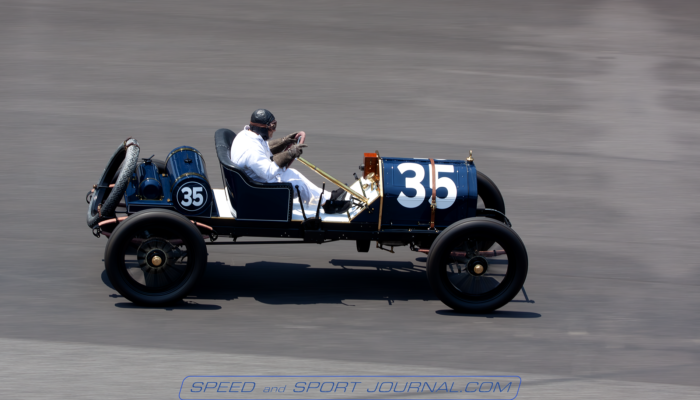 I hope I get another opportunity to see these marvelous machines again in the near future.
Joel