My first chance to shoot powerboat racing came in 2008 when I shot the Kankakee Regatta for the first time. Being the speed junkie that am, I was hooked from then on. Since then I have tried to add more powerboat racing to my yearly schedule. In 2013 I began to see post on the web about the inaugral Maple City Grand Prix in La Porte Indiana. As the details began to emerge, I became fascinated by the course layout. All other races I have seen have been on oval courses, so the addition of a right hand turn was too much to resist. I was not disappointed. Although the weather was not optimal the first year, I managed to get enough good shots to insure I would return in 2014.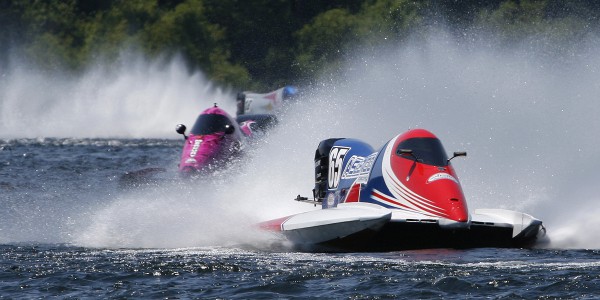 The weather for this year was more cooperative, and yielded even better shots than the previous year. Spectators were treated to some of the most exciting racing they have ever seen from both classes. The nature of the course layout allows for unique perspectives, and some very dynamic shots. You get more of a sense of the action than you do in some places.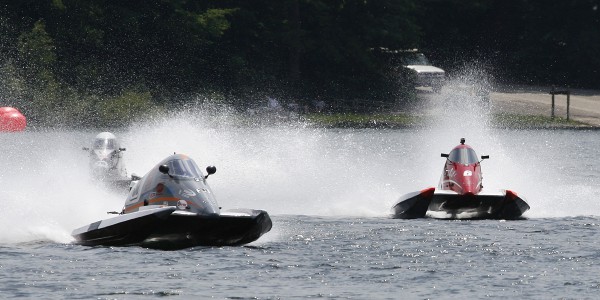 The course layout has become popular among the drivers as well, who find the addition of a right turn a nice challenge. The more experienced drivers take it in stride and just go about their normal task of trying to get more speed from their boats.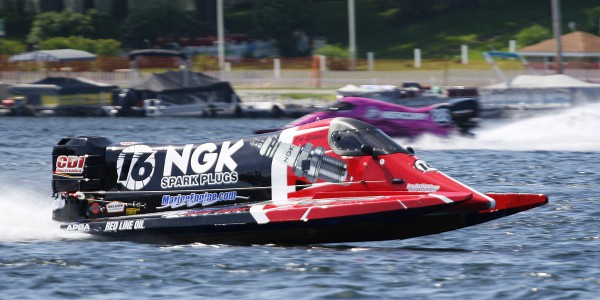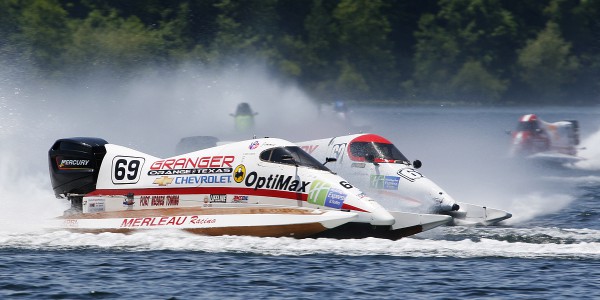 This event has grown in attendance, and participation in the two years it has been in existence, and I see no reason why this trend should not continue. It is a good venue, great course layout, and very exciting racing.