It's an inevitable part of what they do. Anyone who races for a living knows it can happen in a heartbeat. But you put it in the back of your mind and try to concentrate on the task at hand. While coming up through the ranks every racer has had their share of crashes, spills, and near misses. The very nature of being fast means you have to operate on that thin edge between control and disaster. You do what you can to avoid the latter, but it's not always in your hands.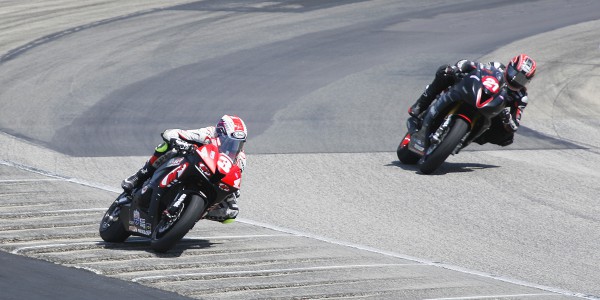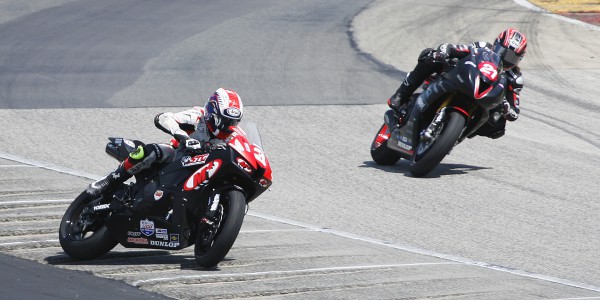 All of this brings us to todays story. We are at Road America for the 2014 AMA Subway SuperBike doubleheader. It is race (1) of the Daytona SportBike class. Joe Roberts is on his number 3 M4 Motorcycle Road Racing Honda CBR600RR. As he enters turn five he goes wide onto the rumble strip. Not sure why, maybe to avoid crowding Elena Meyers on the number 21 Triumph on the inside. Whatever the reason things began to go wrong from that point on. At first he looks to have things under control, then the back end begins to slide to the right. As he attempts to correct it, the back end slides too far left causing him to high side, and go over the the front of the bike. The photos tell the rest of the story.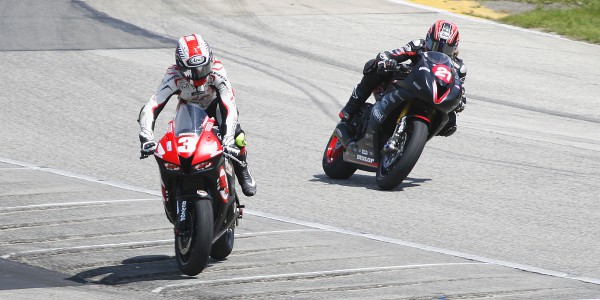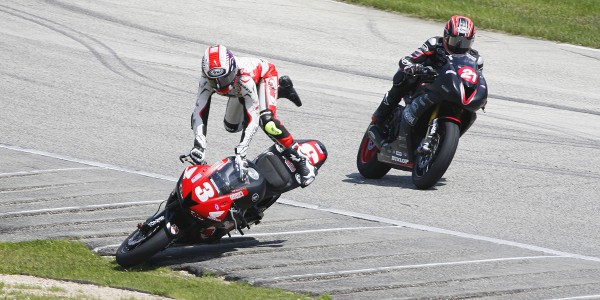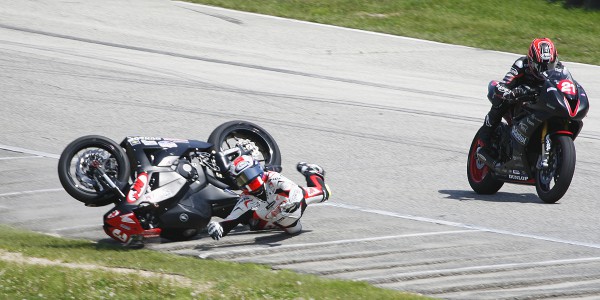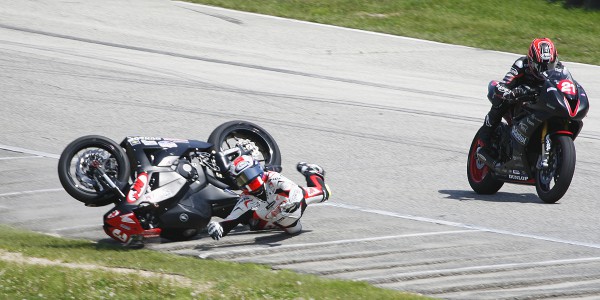 After landing chest first on the rumble strip, Joe Roberts attempted to get up. He was only able to crawl to his bike, and then sit down. He was taken away in an ambulance, but was back in action at the next AMA event at Barber Motorsports Park a few weeks later.