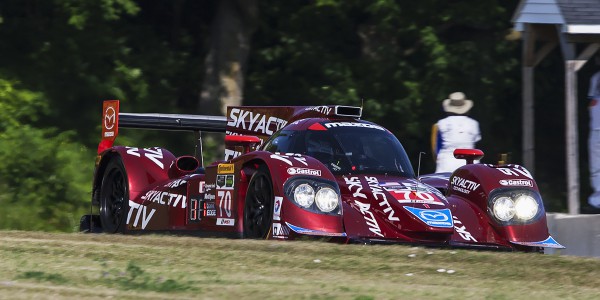 For the up coming Weather Tech SportsCar Championship season, all the talk in the prototype class is about the last season of the Daytona prototypes, and the phasing in of the P2 cars from makers like Ligier. There has been very little said about the one car that could trump them all, Mazda.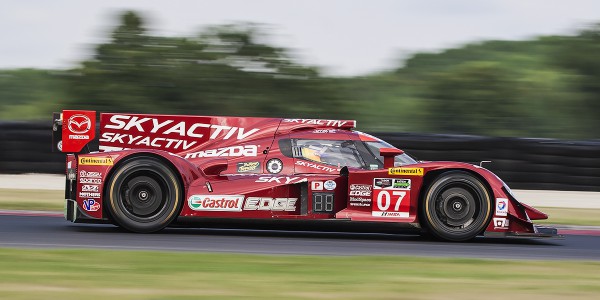 Since 2013 Mazda has been pioneering it's Skyactive diesel powered cars. First running a pair of Mazda 6s in a small GX class of the Rolex Grand AM series with only a few other competitors. In 2014 they premiered two P2 cars based on a Lola B08/80 chassis, and using the same 2.2 liter four cylinder turbodiesel engine. However two years of development produced only mediocre results. A consummate mid pack runner, their best results were two 7th place finishes at Monterey and Mosport. An ongoing problem of heat dissipation that lead to power falloff constantly plagued the cars.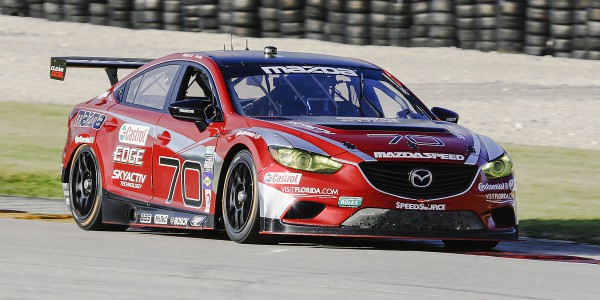 For the 2016 season Mazda has shelved the diesel engine in favor of a more traditional gas powered one. Based on a reengineered Lola chassis, the new car uses their MZ-2.0T inline 4 cylinder turbocharged power plant. Developed in conjunction with AER, the 2.0 liter engine produces 570 horsepower at a maximum 9000 RPM. Test sessions conducted last year yielded results so promising that Mazda would not release the exact numbers. All they would say is they were very impressed with the cars performance. If they perform anywhere near as well as the Mazda powered Dyson P1 cars of the past, it could make for some great racing in the prototype class in 2016.