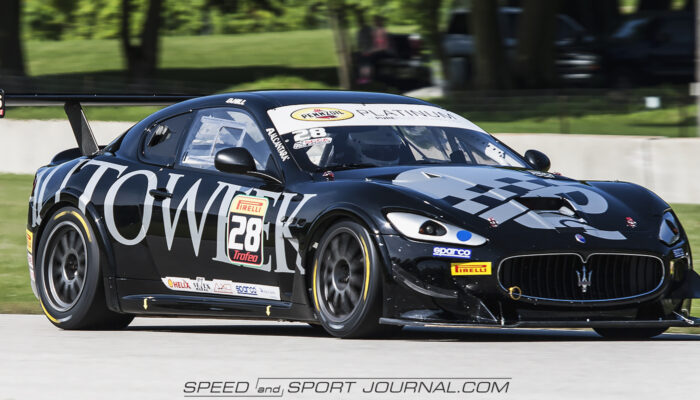 Overview
The car pictured at the top of our story is a Maserati Grand Tourismo of the now defunct Maserati Super Trofeo series. This series suspended operations at the end of their 2016 season, and has not come back since. One of the primary reasons was due to the age of the car. As of this date it is now a thirteen year old platform that still has not been updated. Conversations I have had with Maserati at first promised a return of the series with a new car, and now a statement that they are refocusing their efforts on a luxury SUV line. While the series was very competitive and entertaining, this was not enough for a company with one of the oldest names in Motorsports to keep it going.
This highlights what can happen to a single make series when it's manufacture loses interest. Thankfully for us there are other single make series who have not suffered this fate. This brings us the long way around to the focus of this article, single make series. These series are sometimes called "spec" series. This is technically not true. On the enthusiast or club level this is a more accurate term. Also in development series such the Road to Indy series the term may be applied. In single make series drivers are from all levels of proficiency, although a driver may be listed as an amateur, it only means they do not make they're living as a race driver. It has nothing to do with driving ability.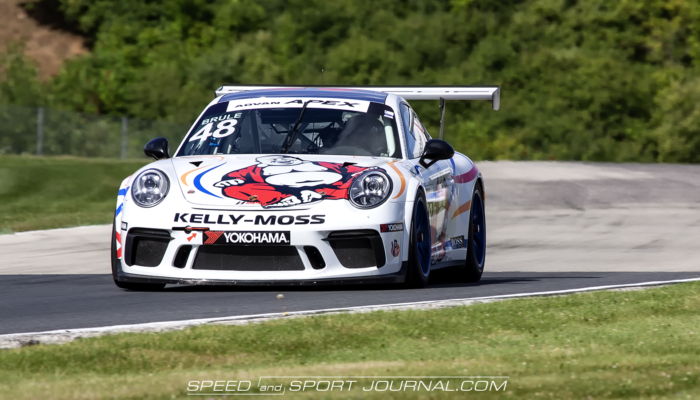 Porsche GT3 Cup
There is no shortage of Porsche only series around the world. Some even run by Porshe themselves as driver development series. Since 2005 this popular U.S. and Canadian series has provided some truly exciting racing. Many of its drivers honed their skills here before moving on to other series. There however a few gentleman drivers who continue to run here either full or part time. One note to add is that this series through the years has had some of the best liveries seen on a race car.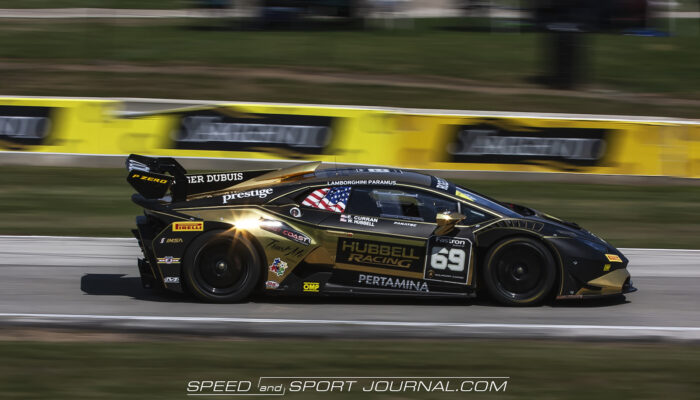 Lamborghini Super Trofeo
While having been around since 2009, Lamborghini Super Trofeo North America has only run since 2013. With the addition of North America, it is another three continent series. There are four classes of competition. Pro, Pro/AM, amature or AM, and LB Cup. This has become one of my personal favorites. Many of its drivers compete here as well as other series, often in the same race weekend. It has a mo ster season finale with cars and drivers from all three continents competing against their own region first, with the top points earners moving on the the finals to complete against the top drivers from the other regions.
Ferrari Challenge
First run in 1993 Ferrari Challenge is what known as a series for "gentlemen drivers". Participants purchase and maintain their own cars, and pay all entry fees, sometimes with a little sponsorship help from friends. The level of talent pretty much runs the gamut from pure amateur to professional. Like similar series, there are divisions in the U.S., Europe, and Asia.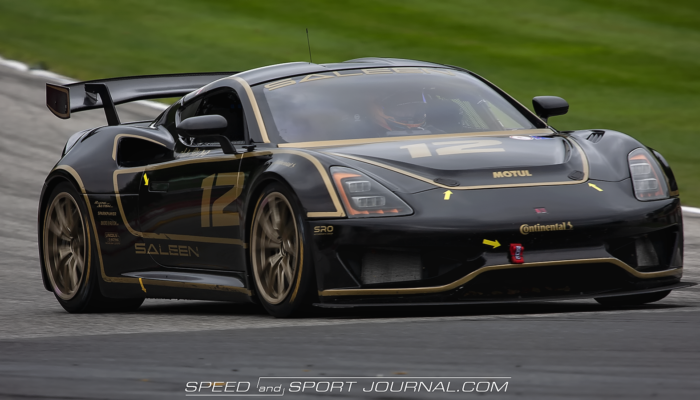 Saleen Cup
This is the latest in the single make series. Starting mid 2019 with the development of the Saleen S1, this looks to be an entry level series for new driver development. Starting in mid season 2019, there are plenty of bugs yet to be worked out. Some with the brand new Saleen S1 developed for this series, and street production. Others with competitors and racing rules. There is not a lot that can be said about this series just now having only a partial season under its belt. What can be said is that it looks to have a lot of promise. One cool idea for its inaugural season was using historic liveries from famous race teams.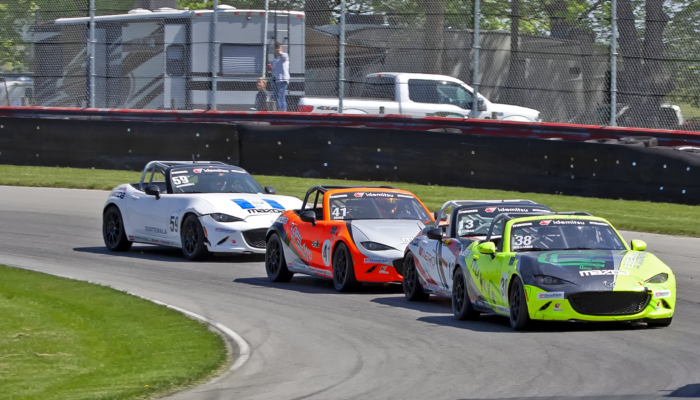 Mazda MX5 Cup
Exciting, competitive, close racing, and fun. These are just a few of the descriptions you will hear to describe the Mazda MX5 Cup series. Boring, dull, uninteresting. These are terms you will never hear to describe it. You would be hard pressed to find any other sports car series this closely contested. More often than not the winner is decided on the last lap.
Wrap Up
The series listed are either pro or development series run in the the United States, and Canada. There are many more amateur, hobbyist, or local single make series.
Joel