As I write this, my thoughts go back to this past Sunday. I decided to take some time and clear a bunch of old and useless email from one of my accounts. While doing so, I ran across a very complimentary email from Jim Marony from a few years back. I read it, smiled, and said to myself yeah, I'll keep this one.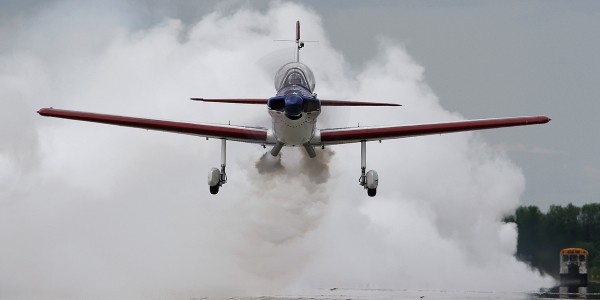 It was midway through the morning of the next day while at work that I received the text of Jim's tragic accident. I'm not sure what others do, but in situations like this my head becomes flooded with memories of the times I shared with the person who has passed. In thinking of jim I was quickly struck by the thought that it was hard to remember a time I hadn't seen him with a smile on his face.
I have read of Jim's many accomplishments in aviation both in the military and civilian life. I'm pretty sure this list of people who have done the same or more is a very short one. I only got to see Jim a few times a year, but he would always take time to chat and share a laugh. The last time I talked to him was at Waukegan. I was explaining a shot I had of him taking off through the smoke from Paul Stender's jet school bus. He was laughing when I told him it looked like his Chipmunk had caused all the smoke.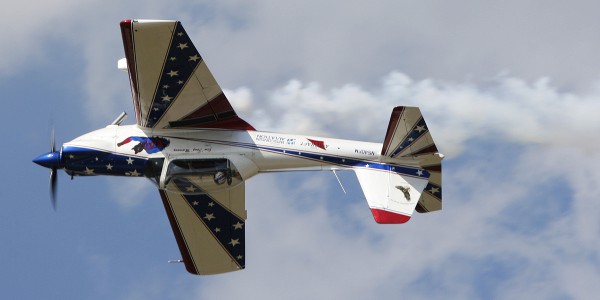 As photographer you attend many airshows, and see many performers. Many fly the same or similar aircraft. While all are talented, some really stand out from others who fly the same plane. Jim caught my eye the first time I saw him do the outside Waldo Pepper loop. I'm not sure if any other performers had this maneuver in their shows, but it was the first time I had seen it. However that was not quite enough for Jim. I think it was at the Quad City Airshow that I first saw him open the canopy and stand up in the plane while still in flight. I can still hear at first the gasp at the start, then cheers upon completion of the maneuver.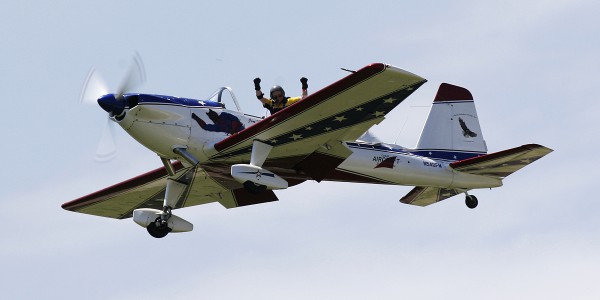 I feel lucky to have known such great person and talented performer. I feel good that our last conversation had made him smile and laugh, but I know that feeling of sadness and of something missing will hit next time I'm at an airshow without him performing. So take a bow my friend, you will be missed by so many.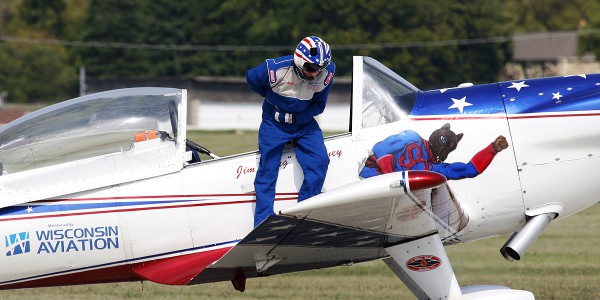 Joel Love