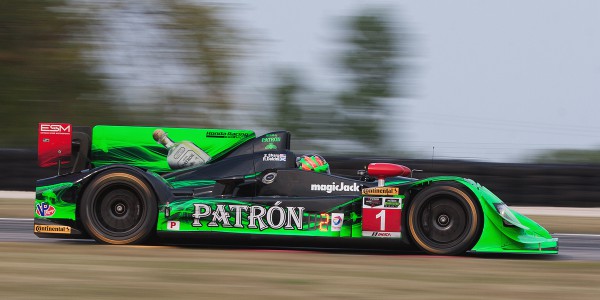 Well, I have held out long enough, but I feel now is the time to give my take on the TUDOR United Sports Car Championship. It is now mid January. The start of the 2015 sports car racing season is upon us. The TUDOR Rolex 24 hours of Daytona has already taken place, and yet still nobody knows exactly what will happen this year. If last year was any indication it could be yet another tumultuous year.
First of all last year was full of ups and downs, hits and misses, elation then disappointment for a lot of teams. I don't think I've ever seen any one series where at some point just about every participant was mad to the boiling point. Everybody from drivers to car owners, team members, mechanics, and even series officials. All at one point in time were very upset with the series in general. The constant changes in rules, balance of performance, and competition rules just seemed to be a bit daunting for a lot of them. Especially considering that a lot of them were introduced very close to race dates, not giving teams enough time to really prepare or adjust the cars for the pending changes.
Going forward in 2015 it's hard to ignore the many changes that occurred in the off-season. Entire teams that have left to go on to other things or a series. No one is sure how many sponsors will still back the programs they currently do, or will discontinue the programs altogether. All of these issues have resulted in reduced car fields starting off this year, and a fair amount of uncertainty for some. While a lot of teams have been very politically correct about what exactly are their reasons for not competing in this year's series, it's hard to ignore what has already taken place.
Dodge wins the GTLM championship and then pulls the plug on the program. Stalwarts of the IMSA and American Le Mans series Flying Lizard after 10 years have decided to move to another series altogether, and participate in only a couple of races. Extreme Speed Motorsports who carried the series sponsorship for several years have decided only to compete in the World Endurance Championship races. With the now disbanded Pickett Racing, and Dyson racing having left last year, I can't help but believe that balance of performance issues have made a lot of the teams (particularly the P2 teams) feel as if they've been a bit hamstrung in comparison to the Daytona prototype cars.
Weather they want to admit it or not, the powers that be at TUDOR are eventually going to have to address these, and whatever problems are causing teams and drivers who would just assume be in the series move on to others. We as sports car racing fans can only hope that decisions made going forward, will serve to solve current problems, bring back some who have left, create an environment that encourages new teams to feel they can compete, and help grow and the sport.
joel